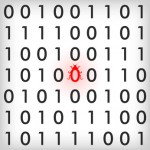 "Don't be drawn into any web of entanglement created by others."
― Steven Redhead, Life Is Simply A Game
The following routine is from a real-world project. It's supposed to convert binary data into a printable C-string of hexadecimal digits. Even though the developer diligently wrote some unit tests, he got complaints from his fellow coders a few days later. Can you find what's wrong with it?
1

2

3

4

5

6

7

8

9

10

11

12

13

14

15

16

17

18

19

20

to_hexstring

(

const

void

*

data

,

size_t

data_len

,

char

*

out

,

size_t

out_len

)

{

if

(

data

==

NULL

||

data_len

==

0

||

out

==

NULL

||

out_len

==

0

)

{

// Only proceed if output buffer is large enough:

// Two chars per byte + trailing string terminator.

if

(

out_len

<

(

data_len *

2

)

+

1

)

{

const

char

*

p

=

(

const

char

*

)

data

;

for

(

size

_

t

i

=

0

;

i

<

data_len

;

++

i

)

{

snprintf

(

hexbyte

,

sizeof

(

hexbyte

)

,

"%02X"

,

*

p

++

)

;
Unit tests:
1

2

3

4

5

6

7

8

9

10

11

12

13

14

15

16

17

18

19

20

21

22

23

24

25

26

27

28

29

30

31

32

33

34

TEST

(

to_hexstring

,

some_tests

)

{

const

unsigned

char

TEST_DATA

[

]

=

{

0x00

,

0x11

,

0x22

,

0x33

,

0x1F

}

;

char

hexstring

[

sizeof

(

TEST_DATA

)

*

2

+

1

]

;

// Typical case, output buffer large enough.

EXPECT_STREQ

(

"001122331F"

,

to_hexstring

(

TEST_DATA

,

sizeof

(

TEST_DATA

)

,

hexstring

,

sizeof

(

hexstring

)

)

)

;

// Convert just a single byte.

EXPECT_STREQ

(

"00"

,

to_hexstring

(

TEST_DATA

,

1

,

hexstring

,

EXPECT_STREQ

(

"0011"

,

to_hexstring

(

TEST_DATA

,

2

,

hexstring

,

// Error: output buffer too small.

EXPECT_STREQ

(

NULL

,

to_hexstring

(

TEST_DATA

,

sizeof

(

TEST_DATA

)

,

// Error: output buffer too small.

EXPECT_STREQ

(

NULL

,

to_hexstring

(

TEST_DATA

,

1

,

hexstring

,

1

)

)

;

// Error: output buffer still too small.

EXPECT_STREQ

(

NULL

,

to_hexstring

(

TEST_DATA

,

1

,

hexstring

,

1

+

1

)

)

;